Healthy Lifestyle Wellness Wednesday
gammel ungkar terje nilsen view sicherheit unternehmer offenbach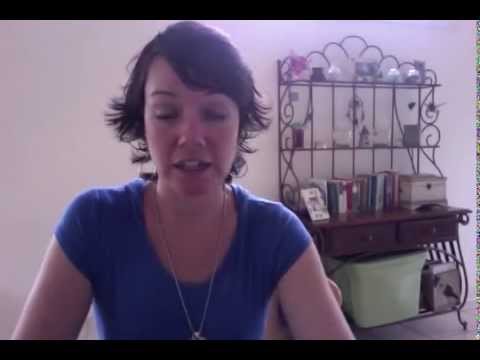 klatrestativ barn armgang click Hey, it's Sharla Patrick at Healthy Lifestyle and Spirit, welcome to
Wellness Wednesday. On Wellness Wednesday we talk about anything that has
to do with wellness, whether it's spiritual, health, any of that good
stuff. So today I wanted to share with you one of my goals in life, and you
probably know this if you've been following me for a while, and it is to
live past 100, and not to be bed ridden, but to live a vibrant life. So
similar to the blue zones, I try to incorporate many of those different
teachings into my life, so that I do have a higher chance of living past
100.
grant gustin gracie gustin go Some people would say that because of my Vegan lifestyle that I'm a little
rigid. I don't consider myself rigid, I have battled cancer cells in my
cervix. So for me, not only do I want to live past 100, but I also want to
make sure that my body stays healthy and that we are able to ward off and
prevent any other illnesses that come my direction. Some people would vouch
to say that they could never do any kind of wellness plan, much less Vegan
lifestyle or whatever kind of diet or wellness plan you're talking about
because they don't have the discipline.
http://coolhungry.space/2018/09 vriendinnen armband goud Well, I do have an addictive personality so to me it's not a challenge, but
I'll tell you one of my secrets. One of my secrets, I've been doing this
for a while now and many of my close friends know, but I splurge. So
although I don't step off of my Vegan diet, I certainly don't take for
granted that there's delicious things that might be fattening or a little
bit sugar filled that I don't partake in, because I do. In fact, I'm going
to take a luscious bite in two seconds of this awesome Vegan Cinnabun
creation that I've made.
http://bravefive.site/2018/10 vertrek istanbul naar amman My kids love them, and you know what, it's not going to kill me right now
and life is too short. Wayne Dyer says we're all going to die anyway and
it's true. So, whether you're Vegan, whether you're vegetarian, whether
you're a carnivore, it doesn't matter what you eat, the whole point is just
to enjoy life and I do enjoy my Vegan lifestyle tremendously. Nothing seems
like a pain to me. Trader Joe's has great Oreo's, they're called Joe's O's,
oh my gosh they're amazing.
comtesse de st germain pézenas So once or twice a month I'll splurge and do something like that or eat a
breakfast like this that has tons of sugar, but man that Vegan cream cheese
filling, oh my gosh, it's so good. It's delicious and we only live once
right, at least in this body, so live it up today. I'm going to eat another
bite, it's so good. Do something that feels good to you, do you know what I
mean? People tell me all the time, 'I know I shouldn't be eating this
certain thing because it is not good for me.'
wird dann durch champions league teurer go Don't feel bad if you're making a choice to eat that thing, feel good about
it even if you know it's not healthy. I feel good about eating this and
that's the whole point; enjoy life. On Wellness Wednesday we focus on the
wellbeing of our overall existence in life. So today maybe just go out and
eat an Oreo and feel great about it or maybe you eat a Cinnabun. Stop by
the Cinnabun place or maybe you don't buy Starbuck's coffee, go splurge and
get a Starbuck's coffee with extra whipped cream topping.
http://exampleopposite.live/2018/09 discuss both views essay I don't know what it looks like to you, but anyway, just have a splurge
every now and then so you can get excited about something that's maybe off
the beaten path. Anyway, that's my secret tip for just enjoying your food
and overall wellness plan that you're on. This is Sharla Patrick signing
off at Healthy Lifestyle and Spirit. We'll see you next week at Healthy Lifestyle and Spirit on a Wellness Wednesday.